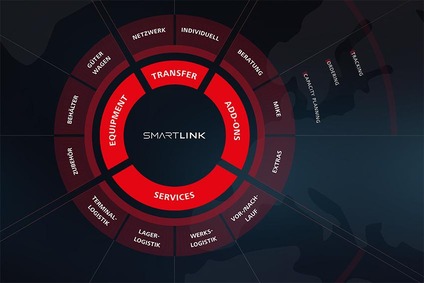 MIKE currently offers the following functions:
Capacity Planning
Our capacity planning service helps you to better plan wagon requirements for rail transport and take a proactive approach to bottlenecks or overcapacities. This is based on your production volume.
This way, your goods will never fall by the wayside.
Ordering
Prepare empty wagon orders and consignment notes easily using templates – this will soon also be available for full train customer consignments. Any changes or additional requests are transparent and completely traceable. This means that resources can be planned in a targeted manner. You can also view the progress of your order at any time without having to make an enquiry.
You place your order – we take care of everything else.
Tracking
With MIKE Tracking, you always know where your consignments are and when they are expected to arrive. The consignments are also clearly presented on the map. This way you always have up-to-date information on everything from the time of dispatch to the estimated time of arrival. You can also contact us regarding each individual consignment by using the comment function.
Keep track of all your consignments.
On top of this, we also offer you the option of notifying us electronically that your wagons are ready for collection. To do this, simply use MIKE Tracking or our new app MIKE Mobile.
More information