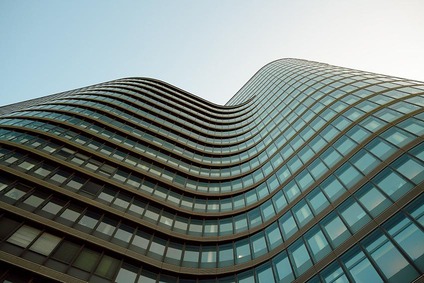 Dr. Clemens Först, CEO Rail Cargo Austria AG:
"We are convinced that moral conduct in business, in line with the law and our values, is essential to ensure customer and employee satisfaction, and contributes to our economic success. These are the core elements of a service-oriented company."
Our compliance management system
Compliance is mainly responsible for the prevention, early detection and resolution of issues related to economic crime and corruption. The comprehensive Compliance Management System of the Rail Cargo Group ensures that the group's business activities are in line with legal provisions as well as its own principles.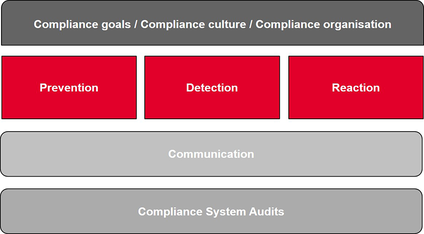 Prevention
Clear, unmistakable guidelines and procedures, regular training and ongoing consultation in all situations, from day-to-day business to complex cases, allow Compliance to help protect the Rail Cargo Group, its employees and its business partners against damage.

Early Detection
Identifying potential Compliance threats early is essential to be able to respond appropriately to them, which is why Compliance regularly performs threat analyses and compliance audits.

Response
Compliance is obligated to consistently follow up on compliance-relevant information so that it can play a vital role in resolving compliance violations within the Rail Cargo Group. The results of these activities then lead to recommendations on potential for improvement and appropriate penalties.
The Rail Cargo Group endeavours to continuously evaluate the Compliance Management System and develop it in consideration of newly arising legal provisions.
Our code of conduct
Since the bodies and employees of the Rail Cargo Group are considered public officials, they are subject to very high standards of moral conduct. The Code of Conduct is central to our understanding of compliance.
Law and Regulation-Compliant Conduct
Corruption and Bribery
Conflicts of Interest
Secondary Jobs and Shares in Companies
Handling of Company Assets
Data Privacy and Data Security
Lobbying
Competition
Partnership with Suppliers
Environmental Protection
Political Activities
Your Responsibilities and Consequences of Violations
Trade Compliance
As a major rail logistics company in Europe, Rail Cargo Group supports customers and business partners with a special screening process on topics such as embargo, export control law, sanctions, and critical business partners.
Transports are checked against restrictions under foreign trade law. This is offered completely free of charge, globally and largely in real time. This represents a clear added value for you as well. It means that not only do we fulfill our due diligence obligations, but we can also support you in this task.
Status as Office Holders
All employees of the Rail Cargo Group are office holders pursuant to Austrian legislation (§ 74 Abs. 1 Z 4a lit. d StGB).
Your Contact