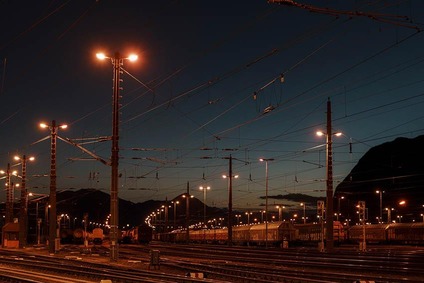 Thanks to our traction companies in 13 European countries, our presence in 18 countries, our own terminals and logistics centres, our fleet and staff, the majority of our transports are 100 % in our hands. The TransFER starts, we take care of your additional logistics services and demands, such as handling, storage or customs clearance, and bring your goods safely to their destination – of course with the right equipment and the required accessories. We are a multimodal provider of rail logistics and, depending on the transport route, use land, water or air. The focus lies on the world's most environmentally friendly means of transport – the railway.
For a green future of tomorrow, we are working intensively across Europe and with our partners for a modal shift. Digitalisation and innovation are the drivers for getting even more freight onto the railways.
And all of our actions are based on our vision of being the sustainable logistical backbone of the economy – for a Europe worth living in. THIS is #RAILCORE.
"The 2020s will bring a renaissance of rail freight – we are shaping that future."
Spokesman of the Board Clemens Först
Facts & Figures
31.12.2022