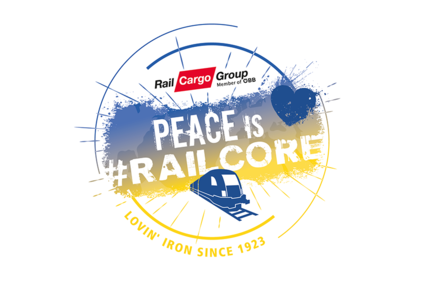 Across Europe, numerous citizens, NGOs and governments are organising donations and aid supplies for Ukrainians. To ensure that these goods reach their destination safe and sound, fast and uncomplicated transport is required. This is where ÖBB Rail Cargo Group (RCG) comes into play.
We transport your aid supplies!
Transports from Hungary to Ukraine: RCG employees of the subsidiary Rail Cargo Hungaria (RCH) is actively involved in supplying displaced persons. Aid supplies that reach the border at Záhony in Hungary by truck are transferred to RCG trains and transported on to Chop in Ukraine, where they are further distributed.
Transports from the Czech Republic to Ukraine: Our employees also help on site and ensure that we, together with our partners, can bring special trains packed with food from Prague to Kyiv three times a week. We support by providing our wagons for the aid transports.
Transports from Austria to Moldova: RCG is part of the transport chain from Austria to Moldova. The trains are loaded with sleeping bags, towels, nappies and hygiene articles as well as bed linen, among other things.
We are constantly in talks with NGOs and create individual transport concepts for a wide variety of aid supplies. If you too need a logistics partner for the transport of aid supplies and goods, please contact kommunikation@railcargo.com!
31.03.2022