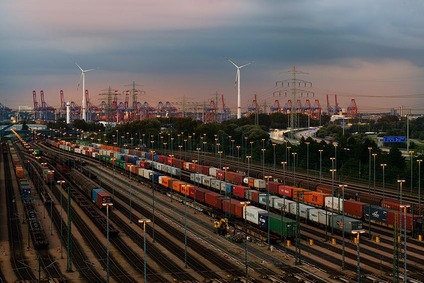 ÖBB Rail Cargo Group (RCG) is constantly adapting its TransNET. In doing so, we not only act in the interest of our customers, but also with regard to current market requirements. Here you will find a summary of the news regarding our Turkey TransFER connections:
NEW: TransFER Giengen–Cerkezköy with two round trips per week. This TransFER offers a direct connection from Giengen in the east of Baden-Württemberg in Germany to Cerkezköy, about 80 km west of Istanbul. We thus connect Western European economic centres with the countries of Southern and South-Eastern Europe.
NEW: TransFER Bratislava–Istanbul with one and Bratislava–Köseköy with two round trips per week. These connections replace the service from Sopron to Istanbul also run through the Marmaray Tunnel.
Update on round trips: The TransFER Curtici–Istanbul will increase from two to three round trips per week. The TransFER Budapest–Istanbul continues to operate with four round trips per week
Do you already know our TransNET?
In our digital TransNET you are always up-to-date. Here you will find all our network TransFER connections and combinations to and from all ports, economic and industrial centres at a glance. With availability in twelve languages and intuitive operation, we offer users easy access to our comprehensive network.
02.08.2022