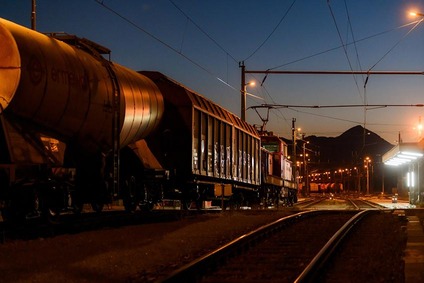 Despite the Covid-19 crisis, RCG was able to record EBT of EUR 121.6 million. Even after deductions of all extraordinary effects such as government support for the railway sector, there remains a clearly positive operating result before tax. Turnover was some 1.9 billion euros – around 10 %* more than in 2020.
In 2021, ÖBB RCG brought over 463,000 trains safely to their destinations - almost 1,300 per day. Using efficient rail logistics solutions, we transported 94.1 million net tonnes last year and covered over 28 billion net tonne-kilometres with our own locomotives and personnel. As one of Europe's leading rail logistics providers, RCG was once again able to prove that rail freight transport is important not just for the environment, but also for the supply of resources and the system as a whole.
* This figure is not directly comparable due to the internal sale of 26% of the shares in ÖBB-Technische Services-GmbH to ÖBB-Personenverkehr Aktiengesellschaft and the related change in ownership from the fully consolidated subgroup of Rail Cargo Austria to the fully consolidated subgroup of ÖBB-Personenverkehr AG.
ÖBB-Bilanz