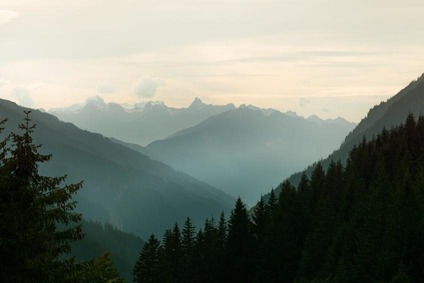 Quiet Tracks Initiative
We are doing all we can to make rail freight transport quieter. To that end, we are equipping all our freight wagons currently in operation with new, quiet brake pads.
Electricity generation: 100 % green traction current
Railway freight transport is one of the most sustainable land transport options. The emissions savings made possible every day by our environmentally friendly rail transport services make a significant contribution to this. Large quantities of emissions are saved every time goods are transported by train rather than by truck. In addition, Rail Cargo Group operates in Austria, Germany and the Czech Republic in own traction on 100 % green traction current. Fully reliable and good for the environment.
Climate-neutral warehouse locations
RCG records greenhouse gas emissions for the Lenzing and Vienna Freudenau locations, continuously reduces them and now offsets unavoidable emissions through climate protection projects.
Waste management
For sustainable, lawful and climate-friendly handling of waste, we rely on pooled expertise regarding waste management and logistics.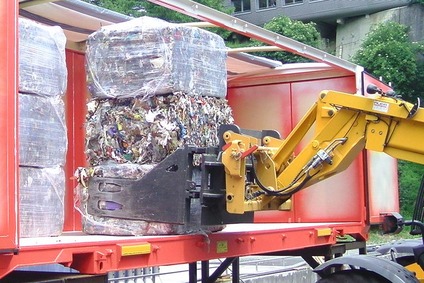 Emissions calculation
Getting greener, step by step: our business model is sustainable by its very nature. After all, the more goods we transport by rail, the greener we get. The principle behind it is very simple. On every kilometre of track, and with every tonne transported by rail, we are protecting the environment. That's because rail freight transport generates far fewer emissions than road transport.
Emissions saved by our logistics customers since 1st January 2022 *
Our emissions calculator shows at a glance and in real time how much CO2(eq) has been saved in 2022 so far. With every shipment of goods, the total on the live ticker rises by the quantity of CO2(eq) saved.
* Thanks to the rail freight transport services that we operate within and beyond Austria together with our partners, we save around 1.9 million tonnes of CO2(eq) in Europe every year.
Our data are based on single-shipment calculations using EcoTransIT World software, which in turn are based on relational RCG data and the energy mix in each particular country. EcoTransIT World** identifies the environmental impact of freight transport in terms of its energy consumption and the emissions that are generated.
** EcoTransIT World is a publicly available tool, internationally recognised in the logistics industry, for calculating the energy consumption and emissions of any shipment of freight globally. The energy demand and emissions of each freight shipment are determined accordingly using an algorithm that takes into account the freight itself, the energy sources used, the route length, the freight allocation, up- and down-stream processes and the load factor, as well as the proportion of empty runs completed by the vehicles used. A database of information about the emissions profiles of different modes of transport, country-specific electricity mixes and vehicle energy consumption curves is used in conjunction with the transport parameters as the basis for calculating the emissions generated.