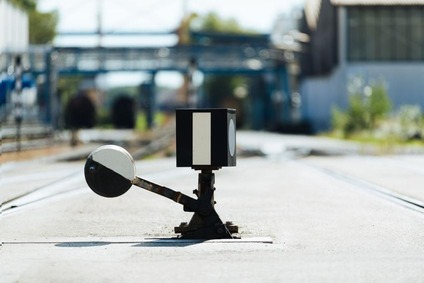 Our certifications at a glance
ISO 9001

We understand that customer satisfaction and business confidence are fundamental to our success. It is for this reason, that we are working with our customers and suppliers on a daily basis in order to improve our processes. This has also been validated externally according to the ISO 9001 certification.

ISO 14001

As your logistics partner for customised rail logistics solutions, we are continuously working on our most significant environmental aspect: increasing rail freight's modal share in the transportation of goods. By doing so, we are making a significant contribution to environmental and climate protection. This has also been validated externally by the ISO 14001 certification.

ISO 22000 und GMP+

High quality, safe food products are key to high living standards in Austria. We hold ourselves to the highest standards when it comes to our products and services, which we and update continuously. Our ISO 22000 certification clearly shows that we meet these high food safety standards.

ISO 27001

The international security standard ISO/IEC 27001:2013 lays down the requirements for the manufacture, implementation, operation, surveillance, maintenance and enhancement of a documented information security management system (ISMS). The ISO27001 certification ensures that individual IT risks within the entire Rail Cargo Group are considered in order to guarantee complete data privacy and information security.

SQAS

"SQAS (Safety & Quality Assessment for Sustainability) Safety and quality assessment system by independent third parties for the performance assessment of logistics service providers and chemical distributors. SQAS assessments include quality, safety, the environment and CSR (Corporate Social Responsibility). The uniform, factual and very detailed SQAS report supports chemical companies in the selection of their logistics service providers. Appropriate improvement measures should be implemented in accordance with these SQAS standards and requirements, or in accordance with the assessment results. SQAS is also a key element of responsible care in logistics. The SQAS assessment enables us to ensure to an even greater extent that our performance in the chemical sector always remains at the highest level and that our suppliers meet the highest quality requirements."

ISO 45001

Our staff and their safety are part of our core values and are fundamental to our success in the logistics sector. It is for this reason that we are working to improve our performance on a daily basis. This has also been validated externally by the ISO 45001 certification.

SMS EU RL 2004/49/EG & §39 EisbG:

Rail safety is a top priority at all levels of our organisation. The RCA's security management systems are being further developed on an ongoing basis, ensuring that operative rail security requirements are fully integrated into all our processes. This has also been validated externally according to the 2004/49/EG guidelines, Commission regulation (EU) No. 1158/2010 and EisbG 1957 §§ 39a und 39b.

ECM

By ECM (Entity in Charge of Maintenance) we refer to the management function in charge of the maintenance of our transport fleet. This involves arranging for freight wagons be taken out of service for maintenance work and then recommissioning them once the maintenance work is complete. Upholding these high standards guarantees the utmost in operational and transport safety.

DIN ISO 10002:2019

We understand that customer satisfaction and trust are fundamental to our success. This is why we use a sophisticated complaints management system that helps us work with our customers and suppliers to find ways to improve our services and processes. This has been verified externally by our ISO 10002 certification.

AEO

We are registered as an AEO, which certifies that only other accredited companies are involved in our entire international supply chain. Our accreditation from the customs authority is based on the principle of auditing all companies that operate across borders.

AZAV

The Regulation on Certification and Accreditation for employment promotion, abbrev. AZAV (Akkreditierungs- und Zulassungsverordnung Arbeitsförderung) is an official certificate granted by the German Federal Employment Agency and Pension Funds. This certificate authorises a company to be an accredited training company and provides access to education vouchers. The Federal Employment Agency and Pension Fund finance retraining for job seekers with these vouchers.
Downloads
Certificaties
You can download the certificates of all RCG subsidiaries from the corresponding country pages