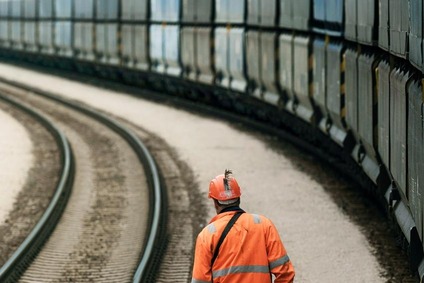 As an employer, we trust our staff and establish wide-ranging measures to create positive working conditions. Among these are extensive initiatives to promote healthcare and diversity, as well as measures aimed at achieving a better work-life balance, such as flexible working hours, remote working and leisure activities. Rail Cargo Group was awarded an ISO 45001 certificate for its successful system for managing workplace health and safety.
Protecting our employees ... because we want to live safely
The safety of our employees and all those working on sites that Rail Cargo Group uses or operates is one of our core values and a key factor behind success in logistics. That's why we strive each and every day to improve our performance. We work on accident prevention, organisation, first aid and fire safety, and the identification and assessment of work-related hazards. We also seek advice on occupational health and safety from experts in prevention.
Healthcare scheme ... because we care
The health of our employees is particularly important to us. For that reason, we have developed several health-related policies to promote physical and mental wellbeing. Our own health management programme, RCAcare, has been awarded the "Company Health Promotion" seal.
Diversity ... because we support difference
Equality of opportunities – for men and women, old and young, native and foreign-born – is a pre-requisite for sustainable business success. We promote equal treatment on various levels, including in recruitment, staff development and support for employees to combine work and family life. We also make sure to use gender-neutral language in our internal and external communications. In line with a generational shift in the company, our workforce is becoming more and more diverse. Multiculturalism enriches our teamwork and supports us in our activities as an international rail logistics service provider.