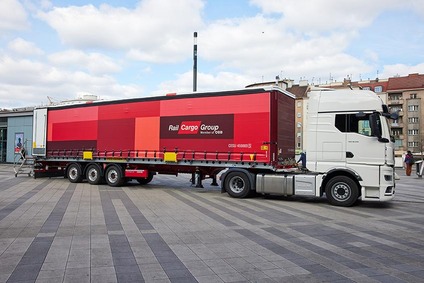 Swap bodies are real stars in the pantheon of load carriers. They can be used multimodally, bridge the gap between road and rail and enable universal loading – which means that they can be loaded and unloaded from all sides, as well as from above. This is what sets them apart from a conventional container. Another advantage is that they can be used across all industries for all kinds of goods (e.g. in beverage logistics, for chemicals and in the automotive industry).
Investment in state-of-the-art equipment
Demand for swap bodies has risen sharply in Europe in recent years. That is why, in 2023, RCG is investing in a total of 300 new swap bodies, which will be decorated in the eye-catching red of RCG's equipment branding. There are plans to implement these across all segments. In this way, RCG will be able to provide its customers with a seamless end-to-end logistics solution – across all industries and segments. Loaders and unloaders can use TransFER products including first and last mile, even without a siding.
You can find an overview of RCG's equipment here:
Equipment